How to Fund or Expand your Business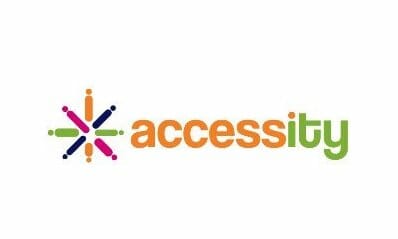 With a 27-year history in Southern California, Accessity has worked with thousands of small business owners, each on their own unique entrepreneurial journey. We know how challenging the road can be, especially without adequate capital to make your business grow and prosper. With access to business loans and a resource network, Accessity clients boast a 94% business survival rate, almost double the national average, and we are ready to help you in building a thriving business.
Your unique story of starting your business, overcoming adversities, learning lessons, and reaching goals is what inspires us to work creatively to meet your business needs by using more equitable eligibility criteria and tailoring our capital, resources, and education to meet you where you are on your business journey.
Some of our clients start a business to supplement their employment income and thereby support their family, some have a dream of creating jobs for others, others have a novel idea or vision, or are talented artisans or skilled technicians. Wherever they are in their journey, we have a 27-year history of supporting business startups and expansions, and our clients see a higher success rate than the national average. 94% of Accessity-funded businesses remained open two-to-three years after their loan.
Imperial Valley and Coachella Valley:
760.223.9394 | lurias@accessity.org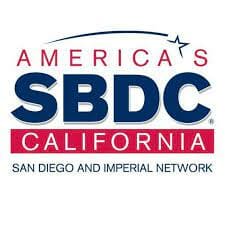 For nearly 40 years, the Small Business Development Center (SBDC) has helped entrepreneurs start, grow, and finance small businesses through FREE one-on-one consulting with expert advisors and low-cost workshops conducted by industry leaders. Take advangtage of the Imperial Valley's best kept secret - the SBDC! Call us today and our team of advisors will hlep your business get financing, grow sales, reinvent your marketing, and more!
The SBDC's mission is to grow the economic vitality of our community and our State, fostering job creation and retention, capital investments, and dynamic innovations that support and ever-improving quality of life for everyone in our community.
This mission is accomplished by assisting local small businesses and entrepreneurs build a foundation for individual and company success through counseling, organized business education, and innovative special programs.
Imperial Valley SBDC offers live and on-demand trainings and webinars at no cost. By registering as an SBDC client, business owners and entrepreneurs gain access to ongoing, relevant trainings for business readiness, specialized trainings, reopening your business during COVID-19 and more.
2415 Imperial Business Parkway, Suite A
Imperial, CA 92251
(760) 312-9800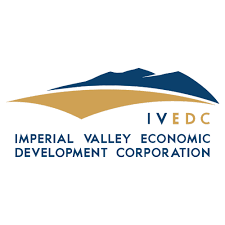 The Imperial Valley Economic Development Corporation is a partnership of private enterprise and local government that is united by the common vision of expanding and diversifying our economy. Our Investors include a host of public and private organizations that benefit from the growth of our regional economy.
IVEDC's Mission is to help grow the regional economy by aggressively marketing the region to attract business.
Core Values
Commitment to enhance the quality of life experienced in Imperial Valley by engaging in initiatives that contribute to the diversification of the regional economy
Dedication to a Regional Economic Development Approach
Partnership between the County, local cities, elected officials, and utilities, which will always be driven by private sector forces
Our clients are assured confidentiality. We act as a facilitator and information provider. In registering with our offices, we will work with you to accomplish your goals. The investment you make in our region directly benefits the local economy through job creation and business expansion and attraction, which is our top priority. Our ability to work with your organization to market your success will assure mutual benefits for our clients and the region.
Imperial Valley Economic Development Corporation
Phone: 760.353.8332
Physical:
2415 Imperial Business Park Dr., Suite A
Imperial, CA 92251
Mailing:
P.O. Box 3005
El Centro, CA 92244